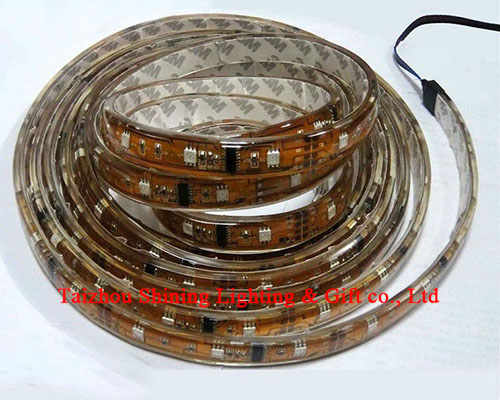 Product Description:
Product Details
It is Silicone Waterproof LED Flexible Strip Light with RGB LEDs. It's widely used in Channel Letter and Decoration. It can also used in back lighting panel, edge lighting and cover lighting.
Main Features
1. Brightness: Normal and non-flickering LED
2. LED Sources: Make use of 3-in-1 SMD LED
3. height: 3mm
4. Available Types:
4.1 15 LEDs per strip, with length of 500mm;
4.2 30 LEDs per strip, with length of 500mm
5. Excellent flexible PCB board
6. Bend it easily with the angle of more than 140 degrees
7. Every unit is make of 3 LEDs and can be cut everywhere.
8. Input Voltage: 12V DC
Custom specifications are also available. Please contact us.
Pre:SN-E001 Next:SN-R203